Mixing Old With New - Sandra Wilson Of Effie Grey Home Styling
Beautiful interior design is created by mixing key ingredients together; colour, texture, balance, proportion and flow. Adding antiques to a scheme, particularly a contemporary one, creates an added depth and constructs a truly unique arrangement that reflects the tastes and personalities of the people who live there.
When decorating your home, it can be all too easy to default to buying new pieces of furniture, especially if you are new to antiques and feel unsure of the 'right' piece to buy. There are no hard and fast rules when incorporating antiques to your room - if you love it and it fits into the space proportionally, then it's the perfect piece for you according to Effie Grey.
There are many ways of including antiques into your contemporary home, either by using a number of smaller decorative pieces or introducing one large item. It's not necessary for everything to match - choosing an item to provide a standalone statement works brilliantly, often providing a talking point when friends and family see it for the first time.
When considering an antique piece of furniture, consider what exactly you need from it; does it need to be purely decorative or useful? The Edwardian shop unit in the kitchen below needed to provide a display for the homeowners collection of china and glass (a mixture of antique and new) as well as providing hidden storage for the less good-looking items of a kitchen/dining space.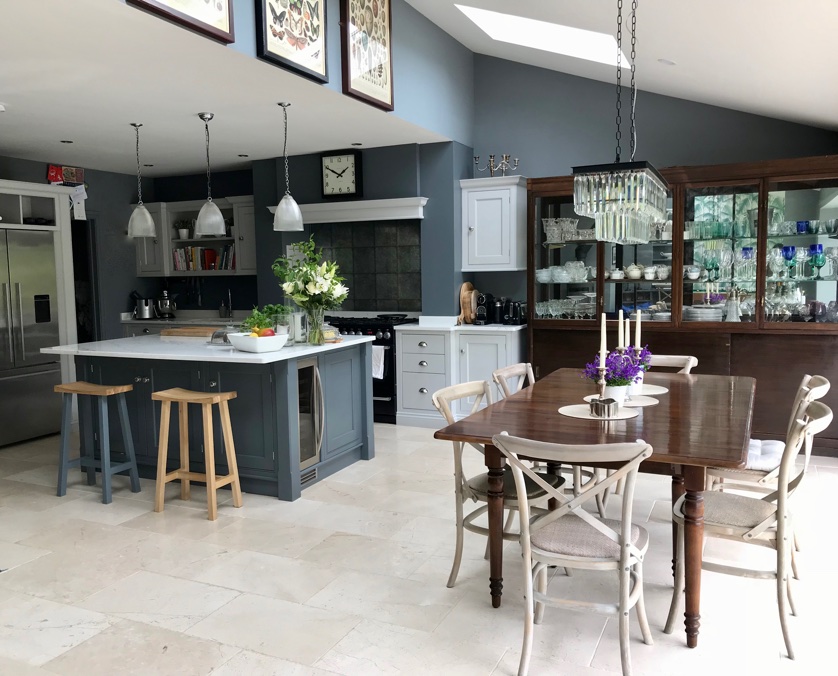 This look can easily be re-created with the following pieces from the Decorative Collective.
Effie Grey suggests to contemplate using pieces in ways other than their original intention to create an incredible scheme - for example, an antique doll's house makes for an interesting kitchen/utility/boot room cupboard.
With vintage and upcycled furniture being very on-trend right now, it's easy to pick something up from the high street. However, taking the time fo search for a truly well made piece of antique furniture is well worth the effort. Bringing in antiques that have their own history adds layers to the ambience of a room, often providing a story to go along with it of how that amazing, interesting and unusual piece was discovered!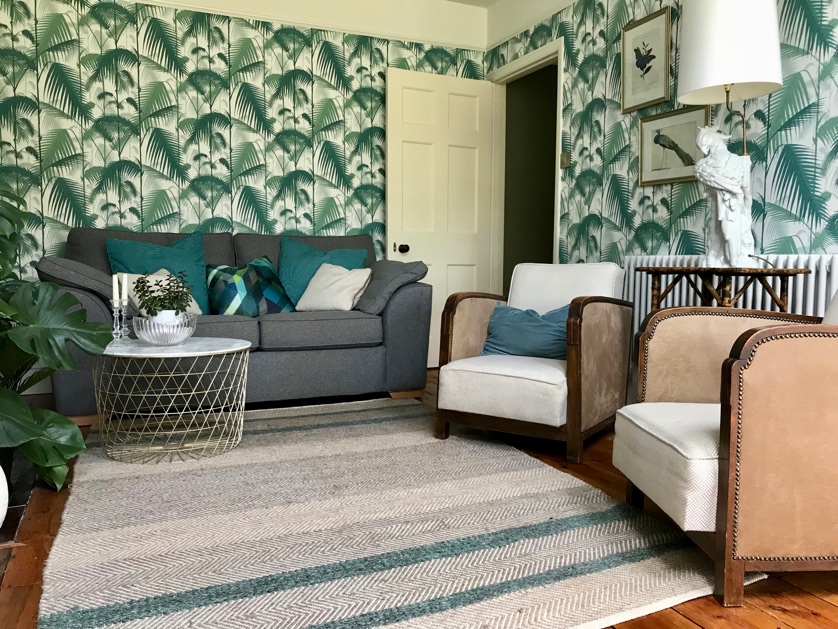 Layering different styles and eras works really well. There is no need to keep everything to the same time in history. An easy way to do this would be to choose armchairs, rugs and side tables from different times as these items do not need to match everything else in a room. In the image below, Art Deco armchairs are mixed with a Victorian bamboo side table and 1950's glass candlesticks.
Similar items from the Decorative Collective:
If you now feel inspired to add some antiques to your own home, but may not be sure how, you could start by exploring the current trends in home decor. Among the top ten for 2018 is marble, gold and dark wood. You could use any of these as a starting point to incorporate a gorgeous antique - who knows it may be the beginning of a stunning collection!