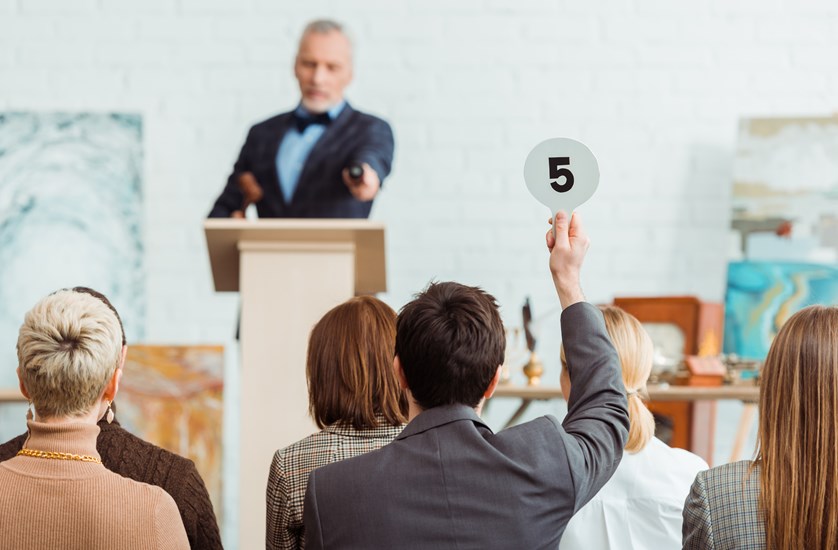 Live auctions are a great way to find unique and valuable items, but they can also be intimidating for the uninitiated.
Whether you're a seasoned bargain hunter or a first-time bidder, understanding the basics of bidding can be the difference between getting a great deal and being left empty-handed. This blog will walk you through everything you need to know to ensure your bids count and you walk away a winner.
So get ready to bid to your heart's content - you could be the proud owner of something special in no time!
Introducing live auctions
A live auction is a type of auction in which bidding takes place in front of a live audience at specially designated auction houses and sales rooms. Live auctions are often used for speciality items, such as antiques or works of art, but they can also be used for everyday items.
Live auctions are particularly effective when the item being auctioned is highly unusual or unique. Bidders are often willing to go further than they otherwise would to be the ones to walk away with that one-of-a-kind item.
Understanding the bidding process
Specifics vary from auction to auction, but generally, the process of live bidding is similar wherever you may choose to take part.
Bidders must first register for the auction and acquire a bidding card from the auction cashier. A bidder card is necessary to bid on any item, and, in most cases, it requires a cash deposit.
To begin the auction process, the auctioneer will announce the terms of sale to ensure all participants are aware of their responsibilities when bidding. This includes reminding the crowd that bidding is a binding contract – you are legally obligated to pay for the item if you win the bid.
The bidding begins when the auctioneer announces a starting bid for the item being sold or begins calling out numbers. When you're ready to place a bid, raise your hand or bidder card. The auctioneer will acknowledge this with a nod or call. This will usually be met with other bidders hoping to beat your offer.
Should your bid be successful, your bidder number and amount to pay will be recorded by a clerk and passed to the cashier to arrange the purchase.
Establishing a budget and setting limits
Before you walk into a live auction, you should have a clear idea of how much you are willing to spend on items. While it may be tempting to throw caution to the wind and make as many bids as possible, consider how much you can afford to spend that day.
While the auctioneer will not accept bids below the reserve price, they will accept bids above it, even if they are well above your budget. This can leave you with costly regrets if you exceed your budget, so it is essential to set realistic spending limits ahead of time.
A budget will help you to bid confidently within the constraints of what you can afford.
Remember, live auctions can be an emotional experience with exciting highs and disappointing lows – try to remain calm throughout and enjoy the process.
If live auctions seem too fast-paced, consider buying antiques online, where you can get something just as unique without the swift back and forth.