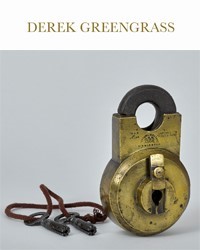 The collecting of quirky, rare objects d'art is the speciality Derek Greengrass is renowned for.
With knowledge, and a passion inherited from his maternal grandmother from the tender age of six, he began a journey through time that continues to this day.
Some of his extraordinary and cherished finds include a museum quality 17th Century articulated carved oak skeleton, unique rare militaria, including hard to find campaign furniture, exquisite bronzes, 17th Century portraits depicting life and people and antique ethnographica of various cultures.
Rare walking canes are another speciality and Derek has a private collection of extremely rare 19th Century parasols.
Presently, Derek exports to the four corners of the globe. His major market at this time is Australia.
His hunting continues for rare and highly collected pieces of the past.