About This Dealer
Location & Contact details
Dealers Terms & Conditions
About THE ARCHITECTURAL FORUM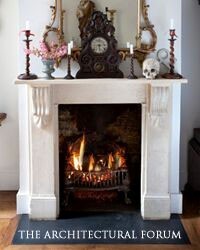 The Architectural Forum is a treasure trove of architectural salvage, offering everything from antique fireplaces and refurbished cast iron radiators to reclaimed flooring and architectural antiques.
Since 1988, the Architectural Forum has been London's prime resource for architectural salvage, reclamation and vintage finds, offering expert advice anda friendly service.
Our impressive North London showrooms and accompanying restoration yard are home to an incredible, ever-changing range of antiques and salvaged items. Visit us to browse everything from antique lighting, brassware and original panelling to reclaimed furniture, vintage signage and bathroom fittings. We have all you need to create a truly inspirational interior or exterior
THE ARCHITECTURAL FORUM
312-314 Essex Road,
London,
N1 3AX
United Kingdom
THE ARCHITECTURAL FORUM to provide own terms and conditions, but Distance Selling Regulations apply.
There are no recently sold items from this dealer.
Are you sure you want to remove this dealer from Favourites?