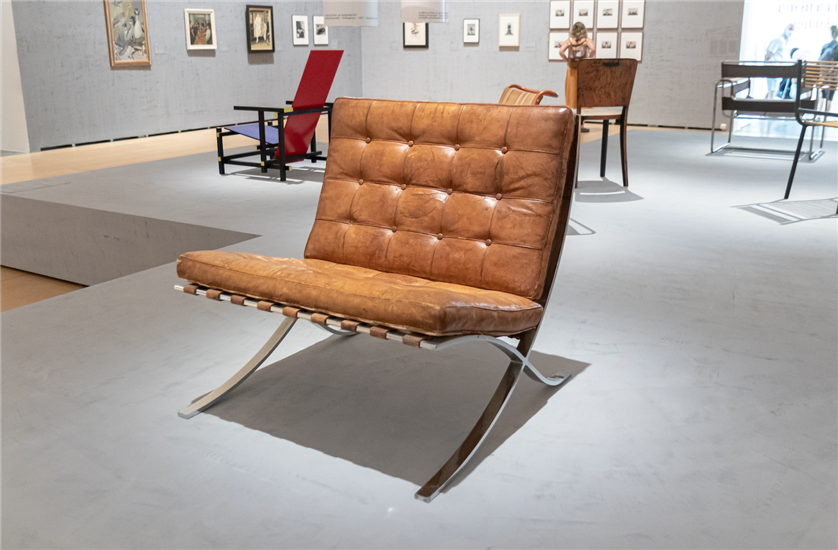 The Bauhaus movement only lasted 14 years, but its influence still prevails today among artists, designers, and architects of the 21st century.
Clean lines and functional design are at the heart of Bauhaus furniture. Pieces from designers like Mies van der Rohe (the school's last director) and Marcel Breuer are still much sought after by collectors.
In this blog, we look at Bauhaus furniture and the influential designers from this period in history.
What is the Bauhaus style of furniture?
Walter Gropius founded the Bauhaus School of design and architecture in Germany six months after the end of World War Ⅰ. It aimed to combine various art forms to create something functional that could be reproduced on a mass scale.
In 1933, the Nazis shut the school down, and some of its most significant contributors fled to the United States, where they continued to spread the school's ethos.
Furniture was just one of the many things to come out of the school. Its style is simple, with clean lines, primary colours, and a combination of basic materials.
What defines the Bauhaus style?
The belief that functionality should come before form is at the heart of the Bauhaus style. This translates to a 'less is more' approach.
Decoration and ornamentation were considered unnecessary; instead, simplicity prevailed.

The Wassily chair, designed by Marcel Breuer in 1925, embodies this style. Its stripped-back design consists of the chair's tubular metal frame and some carefully placed pieces of fabric.
It's a successful example of how putting functionality before form can work.
Bauhaus furniture designs
Chairs are the most iconic of all Bauhaus furniture, in particular, pieces by Marcel Breuer and Ludwig Mies van der Rohe.
In 1929, Mies van der Rohe and his contemporary, Lilly Reich, designed the Barcelona chair (pictured at the top of the page). Its sleek and elegant lines emphasise simplicity and functionality.
Another iconic example of Bauhaus furniture is the Cesca chair. It features a cantilevered frame made from tubular steel, which supports a seat and backrest made from bentwood or cane.
The chair's elegant design embodies the Bauhaus principles of functionality, minimalism, and the integration of traditional craftsmanship with modern materials and production methods.
Bauhaus-inspired light fixtures are also popular with today's collectors. The Wagenfeld light, designed by Wilhelm Wagenfeld in 1924, is a classic example of Bauhaus lighting and is still sought after by design enthusiasts worldwide.
Bauhaus furniture – is it still used today?
The Bauhaus movement is over 100 years old, but its furniture designs have a timeless appeal. The simplicity and clean lines lend themselves to most interior styles, and it mixes well with contemporary and antique furniture.
There are plenty of modern replicas available to buy from manufacturers like Knoll, but if you want the real deal, it might take you a little longer to find.
You'd be hard-pressed to find another era of furniture that has had the same enduring popularity as the Bauhaus movement.