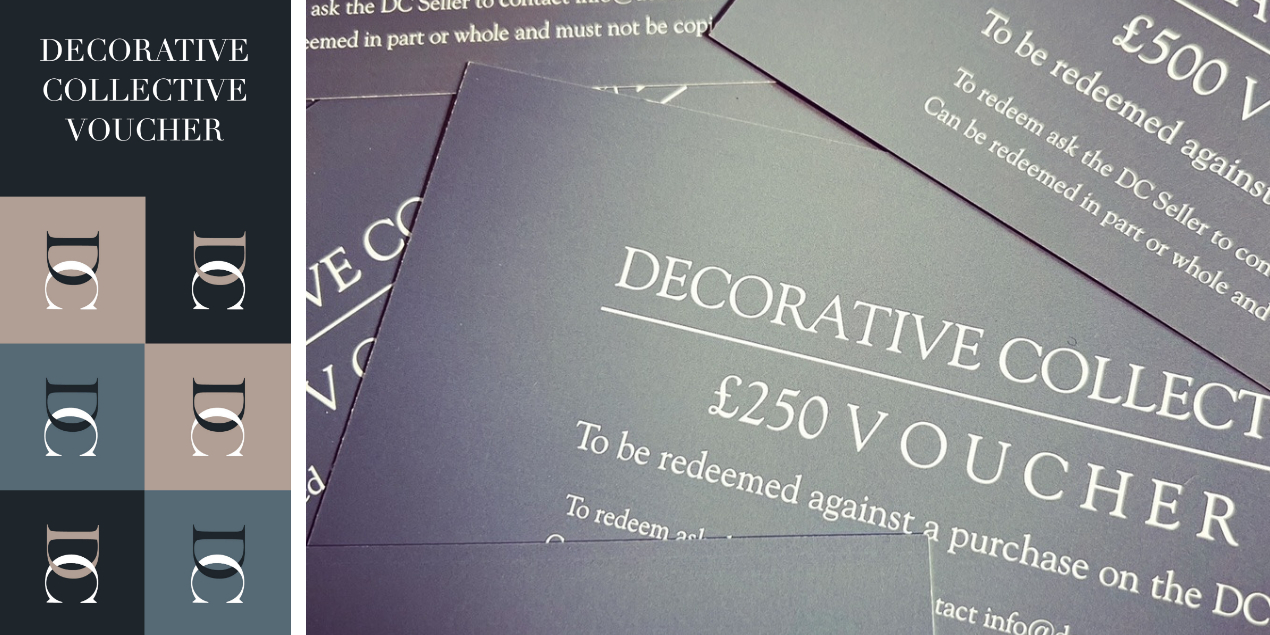 New for 2023 are our GIFT VOUCHERS in denominations of £100, £150, £200, £250, £500 and £1000. Ideal gift solution for the antique and vintage collector, when you want them to be able to make their own choice of present.
These can be purchased easily and directly from the DC by illing out the email form here, confirming the denomination you would like to purchase, your name, postal address, telephone or mobile number and email address.
HOW TO PAY:
Will send you an invoice that will include our bank details and an option to pay by credit card (excluding American Express). Once cleared payment is received we will post these out, or email them to you.
TERMS OF USE:
Each Gift Voucher will hae a date stamp representing the start date of each Voucher. Voucher/s must be redeemed within 6 months of this date, else they will become invalid.
If you are purchasing as a wedding or birthday gift, then we are happy to use a date stamp to reflect that forward date, as long as it is no older then 1 month in advance of the date of purchase. Redeeming the Voucher is easy and details will be sent to you upon confirmation of purchase.
Vouchers can be redeemed in part or whole, but cannot be used to pay for shipping or postage and must be redeemed against an item that is for sale on the DC website.
By purchasing a Voucher/s you accept all T&Cs here and supplied, which may be updated from time to time.
Coming soon...
We thought it would be nice to give a shout out to those that inspire us and the antiques and vintage community as a whole. So coming soon you will see the occasional article here doing just that.
They may be dealers from any country, artisans, exhibitions, writers, artists, printers, textile or wallpaper designers, interior designers, jewellers, ceramicists, glass makers or sculptors from past or present, or just simple cottage industries, already have a few in mind.
From those who have had clever ideas, talents to celebrate or have simply gone above and beyond helping those in our industry, we hope to capture them here and pay thanks, for a short while, to their creativity, skill or kind nature.
If you know of such people or businesses, then do feel free to let us know, we are always keen to know who inspired our clients as well as us.