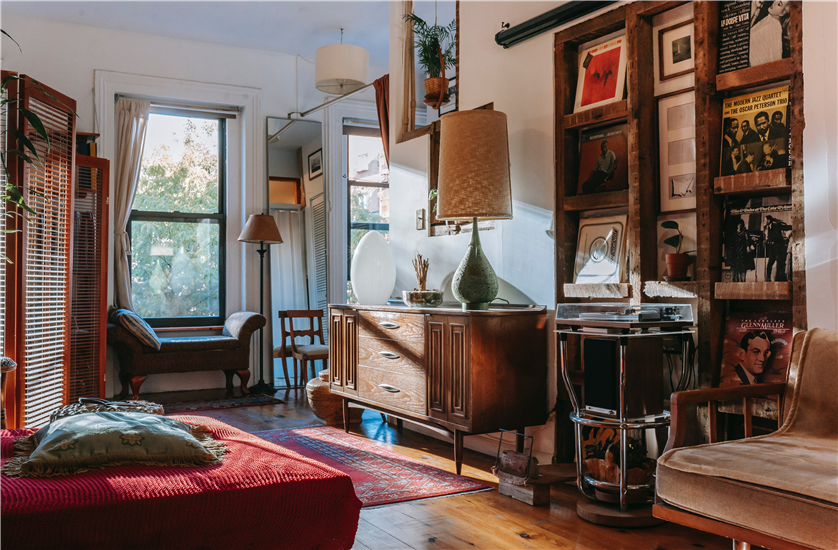 We all love buying unique furniture pieces, right? It's one of the best ways of adding stylish décor and value to a home. Even if you have old furniture, it can still be worth a fortune, you just may not be aware of it.
So, how do you determine the value of your antique furniture? It can be very tricky, especially when you don't have sufficient knowledge. Typically, there are loads of factors in place that tend to mislead a lot of people. In this article, we have identified the best step-by-step guide that will you help value your antique furniture.
Examine the Furniture
The first step to valuing your vintage furniture is assessing the furniture in question. Most owners tend to ask if their furniture is vintage. To answer this, you need to understand what type of furniture it is.
If you are unable to tell the style, class, or name of the vintage items, start by making a note of any stand-out or essential features. Check for the material composition that gives your piece of furniture a vintage look. What about its seating capacity and storage?
You should also search for any labels or manufacturer's markings, as these can tell you a lot about your furniture. It can be great if you have an old picture of the furniture that may aid date it.
It is also a good idea to see if there any damages like scratches, markings, cracks or dents. If there are, you'll have to look at the best ways of cleaning your antique item so as not to make these worse. You should also see if any repairs have been made to the piece.
Identify the Type of Wood
The kind of wood your furniture is made of can give you the best clue on its value. Most furniture items are crafted from native timbers such as beech, elm, yew and ash. Fruitwoods like apple and cherry are also good indications of an antique item.
However, the most highly valued furniture pieces are made of types of woods used in specific eras. For instance, the Age of Oak existed between the 16th and 17th centuries. The ages of walnut, mahogany and satinwood then followed. Knowing what wood your furniture is made of can give you an idea of both age and value.
Avoid Handling the Furniture Before Knowing its Worth
One mistake a lot of people make when buying or selling their antique items is sprucing up the furniture. In this case, knowing exactly what you're dealing with is pretty essential. If you try cleaning or repairing your antique furniture without knowing its value, you could end up lowering the piece's worth.
No matter how confident you are about the value of your vintage furniture, it can be difficult to understand the best way to revive the way it looks without devaluing it. This is why it's a great idea to have a reliable and qualified appraiser or antique dealer advise you on the best way of cleaning, repairing and restoring your furniture.
If in doubt, avoid handling your furniture as much as possible so you don't risk causing irreparable damage.
Understand the Types of Antique Furniture Values
When looking at the value of your antique furniture, you might think that one price suits every scenario. However, every individual piece of furniture boasts various costs that are all dependent on your final goal.
Here are some types of antique values you can use to price your furniture.
a) Fair Market Value
Also known as retail value, this refers to the amount of money a buyer is willing to pay for the piece. Fair market value tends to be highest furniture price and can be fairly difficult to achieve when you want to resell your piece.
This type of valuation is used for trade and insurance appraisals. In insurance, it is referred to as the 'replacement value', as it represents the cost that it would take to replace a particular piece of the vintage furniture if it were to get stolen or damaged.
b) Wholesale Value
If you haven't bought an appraisal, you can determine the value of your antique furniture from a dealer. More often than not, a dealer will provide a price that is most likely the wholesale value.
Essentially, this means they give you the cost they are willing to pay for your antique items. This can be 30-50% lower than the retail value, as it will take into account the costs they would accrue from re-selling and the profit they want to make.
c) Auction Value
The IRS, estates, and attorneys usually prefer to determine furniture value by auction. This will be a price range, often lower than the retail but higher than the wholesale cost.
Although auctions are a risky business as you never know what will happen on the day, they are the best choice for those who want to sell their furniture pieces fast. You can discuss your options, such as reserve prices, with the auction house if you want to play it safe.
Research Vintage Furniture Values
There is a lot of information available out there about different types of antique furniture. Simply asking online 'is my vintage furniture worth anything?' can help you find some answers. Researching the value of similar vintage furniture can give you a great amount of information and guidelines to follow that will make comparisons easier.
While the internet is a great tool that provides a lot of information and guidance, books are also a great option as they can provide a broad summary of vintage furniture values. This will help you get on the right path in terms of accurately valuing your furniture.
Get the Furniture Appraised
If you have any doubts about the value of your furniture, it is essential to get your furniture accurately valued by professionals. Since appraisers don't require licenses, you need to take care when selecting one as anyone can claim to be a professional appraiser.
To find a convenient and competent appraiser, make sure you follow these tips:
• Never depend entirely on an internet appraisal as physical appraisal tends to be more accurate.
• Request references and check them out to be on the safe side.
• Hire a professional who specialises in the type of vintage furniture you want to be appraised.
• Obtain the appraisal in writing with a clear statement.
• A competent appraiser can be quite expensive, so be ready to spend.
What to do next with the appraised vintage item
After you've got the results from your appraisal, you'll need to decide what to do with your furniture. You may prefer to keep it and enjoy it as a decorative piece, knowing what its value is, which may mean getting it insured. You might decide to sell the piece through an online auction platform, an auction house or consignment store. If the antique furniture doesn't match your lifestyle, you may opt to donate it or put it in a storage facility.
Summary
It can be challenging to value your antique furniture so you can feel a lot of pride in finding out exactly how much your vintage items are worth. Using our tips can help you accurately determine the value of your furniture and see if your antique furniture is worth anything.