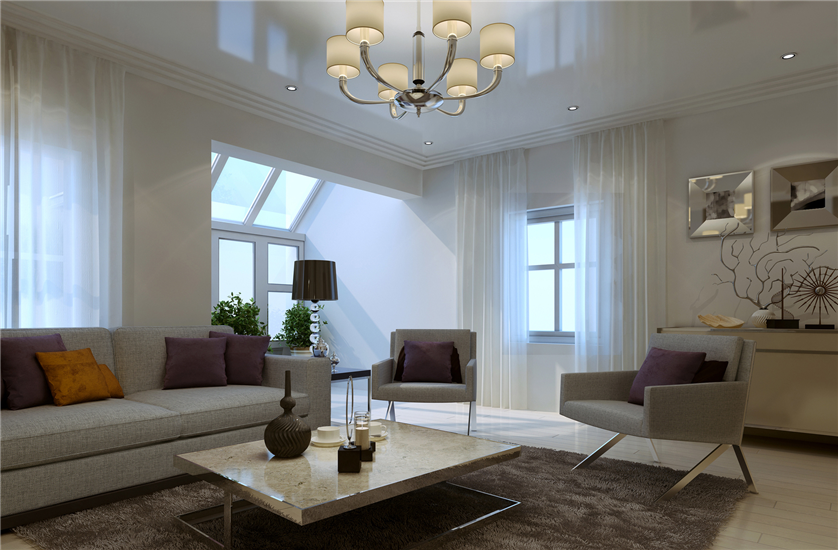 Art Deco interior design is a memorable period in European and American design, so memorable that it's still being replicated today by people looking for an elegant yet functional home design system that makes a real statement. There's nowhere better in the home to showcase the Art Deco style than in the living room, often called the hub of the home and the place where many families choose to make a distinctive style choice. So, if you're wondering how to add Art Deco style to your living room with some simple flourishes, here are our top tips.
1. Be Bold
Art Deco style is all about creating a space that pops, so being bold with colour and material choices can be the difference between an Art Deco living room that works and one that's a little lacklustre. When you're thinking of colours for an Art Deco style living room, opt for ones that are striking and contrast with one another. For instance, deep yellows, reds, blues and greens contrast brilliantly with chrome, silver and black to create a striking impression on anyone walking into the living room.
As well as this, Art Deco style relies on strong furniture. Remember, this type of decoration was popular in the 1920s and 1930s, so large period style pieces are the perfect complement to the bold colours discussed above. An Art Deco mantlepiece with room for some statement pieces can be very useful.
2. Add an Art Deco Mirror
Mirrors not only make a space seem larger, but in the Art Deco style, they can also become a bold feature in their own right. Traditional Art Deco interior design included large flamboyant mirrors which incorporated the same striking geometric patterns so popular in other Art Deco designs. Ideally, mirrors should be strong and streamlined, with the pattern or bevelled edges helping to make a statement. Remember, too, that Art Deco furniture itself can incorporate mirrors, adding extra reflective surfaces to your living room.
3. Light the Room with Statement Pieces
Chrome was an exciting new trend back in the original Art Deco period, so it's likely that throwing some chrome design into your Art Deco style living room will be a perfect addition to your Art Deco interior design. To get a flash of chrome that complements the bold colours of the wall or furniture, include a statement lighting piece, perhaps a floor lamp or a table lamp. It could even be chrome finished ceiling or wall lights, as long as they're striking and bold. If chrome doesn't fit the Art Deco style of your living room, you could always opt for glass instead.
4. Stock Up a Drinks Cabinet
Watch some of the glorious films from the 1930s and drinks cabinets are almost ubiquitous. Coupled with what we mentioned above about large statement pieces, choose a drinks cabinet that immediately catches the eye and makes the most of its geometric shape to make a real impression within the room. Drinks cabinets aren't only a functional way of holding your drinks collection, they're also an intrinsic element of Art Deco interior design, fulfilling the criteria of being bold, beautiful and exceedingly elegant all in one.
5. Create a Club Chair Seating Area
A living room isn't complete without the perfect area to sit in, and there's nothing that fits the Art Deco style more than club seating. From their original conception in French interior design, club chairs have been through so many variations that there's undoubtedly a style out there to fit your Art Deco living room. The original name of this type of chair translated into "comfortable armchair", so pieces in this style manage to mix the comfortable with strong Art Deco shapes and vibrant colours.
While many club seating areas incorporate leather, this is by no means the only option, so when you're looking at how to add Art Deco style to your living room, consider fabric variations that work with your overall Art Deco interior design style.
Shop Art Deco Style with Decorative Collective
Finding Art Deco treasures online has never been easier thanks to Decorative Collective. Our range of trusted antique dealers trade in antiques and collectables from all eras with the emphasis on quality and authenticity. Whether you're looking for storage items, seating, tables and desks, furniture, lighting, mirrors, sculptures or textiles in the Art Deco style, there's something for everyone over at Decorative Collective. Search for your new statement piece now and bring Art Deco interior design to life within your home.