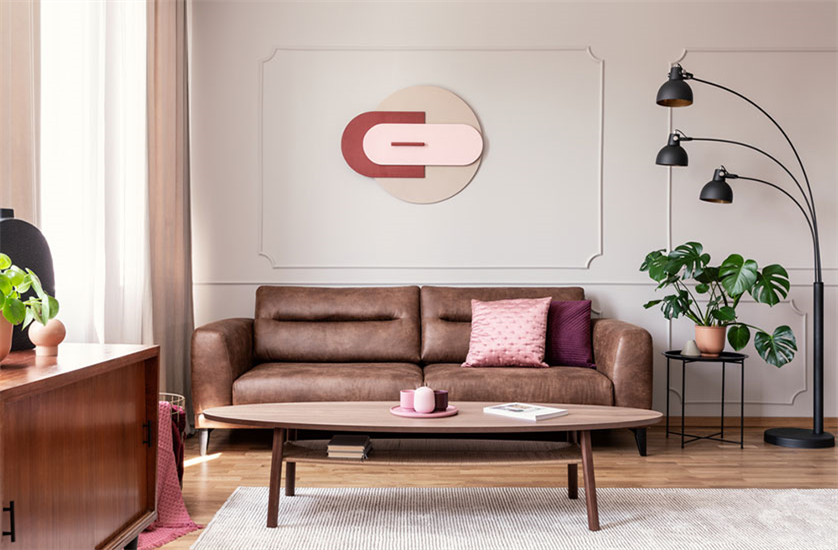 Mid-Century Modern is a design movement initially popular between 1933 and 1965, although many homeowners appreciate the styles so much that they're experiencing a resurgence in popularity. Mid-Century Modern design didn't only incorporate interior design, it also influenced architecture, industrial and graphic design as creatives began to emphasise ergonomics and efficiency.
With Mid-Century Modern interior design, you'll find simplicity and items that are functional and available to everyone rather than being elitist. While the style itself is popular, genuine Mid-Century Modern antiques can be harder to spot because of the simplicity of design. If you're looking at a table and it claims it's a piece of Mid-Century Modern furniture, be sure to check for any contemporary identifying features such as country of manufacture, makers badge or signs of its age.
Why is Mid-Century Modern Becoming So Popular Again?
The influences of Mid-Century Modern interiors have found themselves a new audience. For instance, the original development of the Mid-Century Modern interior design movement was partly based on the smaller living spaces required by those moving to urban areas. The parallels with our ever-decreasing living spaces is stark, so it's no wonder that householders are looking to the past to gather some inspiration about what to do with their compact rooms.
In such a situation, thin and lightweight furniture which doesn't seem to take up much space is ideal. Handles on cabinets and drawers are integrated to cut down on the number of snags as people walk past, and there are even Mid-Century Modern storage options to cut down on the clutter.
It all delivers a clean and sleek look without compromising on the functionality of the items.
5 Ways to Incorporate Mid-Century Modern into Your Interior Design
So, if you've decided that incorporating Mid-Century Modern design into your home is the way forward, what steps can you take to make that a reality?
If you would like further examples, mid century modern websites designed to further your knowledge and interest, are in abundance or check out what Decorative Collective has to offer.
Browse Mid-Century Modern from dealers on Decorative Collective
Decorative Collective bring together trusted dealers specialising in a range of areas, including Mid-Century Modern furniture and design. We host a huge variety of items on our website which include Mid-Century Modern lighting, mirrors, tables, chairs and other pieces of furniture. Browse now and find the perfect piece for your budding Mid-Century Modern interior design.