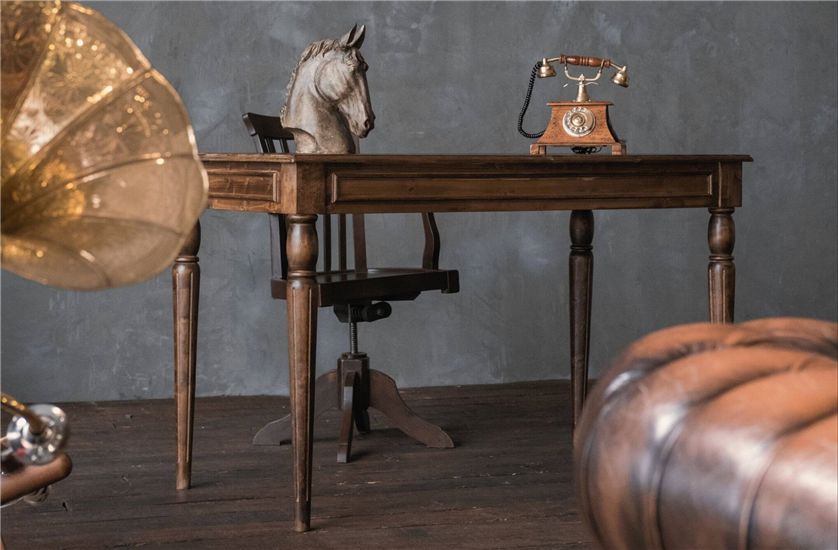 Tables are an important piece of furniture in your home. They are highly practical and can provide a strong foundation that informs the rest of your decor and furniture choices.
From coffee tables to dining tables and side tables, there are so many uses for tables, which of course means there are a lot of different styles and types to choose from. This is perhaps why antique tables are always popular.
Used for thousands of years, tables have undergone a huge range of changes over the centuries. From heavy pieces with practicality at the forefront of their design to delicate, decorative options, this means there are a lot of antique table options on the market.
So how do you know which table is right for your home or which one is the best investment? Here's a brief breakdown of some of the most popular types of antique tables.
Trestle Tables
One of the oldest table types, the trestle table was the predominant style used in the Middle Ages. This type of table is characterised by a tabletop sitting on a trestle, which is a framework featuring pairs of crossed, central or sloping legs supporting a horizontal beam.
This type of table allows for a lot of people to be seated at it without needing to worry about table legs getting in the way at each corner. Trestle tables also allowed for important guests to be seated on one side, allowing for food and drink to be served from the other.
While trestle tables have been around for a long time, they are still a popular option.
Drop Leaf Tables
Designed as a solution to a lack of space as dining habits changed around the 1600s, drop leaf tables are perfect if a dining table is not needed at all times.
Typically characterised by four fixed legs and two drop-down leaves that are supported by a bracket, this type of table allows you to put your table away so it d take up a lot of room when it isn't in use. One side of the table can be put up or both can, providing a great level of flexibility that comes in handy when you don't have a designated dining room.
Early examples of antique drop leaf tables were primarily found in England, with some pieces dating back to the Elizabethan era.
Gate Leg Tables
Gate leg tables are similar to drop leaf tables in that they feature two leaves that can be lowered in order to reduce space. This style of table tends to be smaller than your typical drop leaf table, however, making it suitable for use as an occasional table.
Early styles of gate leg table featured six legs that could be opened in order to support the leaves and make the table larger. Often featuring an ornate design on the legs, these tables are still incredibly practical.
Pembroke Tables
Thought to be named after Henry Herbert, the 9th Earl of Pembroke, the Pembroke table is a very versatile option that was crafted in a large range of styles and sizes. This table is characterised by a central tabletop with a drawer and two flaps that can be raised to extend the table. The design meant that this style was often known as a flap and elbows table.
Often fairly ornate, Pembroke tables typically have slim, tapered legs and are usually made of mahogany in the UK. The flaps also came in a range of shapes and designs, making this style of table a beautiful addition to a room.
Designed to be easy to move, the Pembroke table became popular as it could be used in many instances, such as for letter writing or serving tea.
Console Tables
Console tables were particularly popular during the reign of Louis XV and due to their highly decorative style, were typically seen as more than an item of furniture. During the 18th century, every item in a room was treated as part of the whole design rather than being considered individually and console tables were no exception.
These tables were designed to sit right against a wall or another flat surface, with early styles featuring two legs supported by a console bracket. Later designs feature four legs so they can be freestanding. Console tables were often incredibly ornate and could be made in a range of shapes.
Demilune Tables
Demilune tables are half-moon tables, essentially meaning they are half-round and have one straight edge that allows them to be placed next to a wall. This style of table was popular in France during the 1700s, with the compact design making them perfect for hallways and other areas where space was at a premium.
The popularity of demilune tables means that you can find multiple styles from various time periods, as well as tables made from different types of wood. In some cases, half-moon tables would feature marble tabletops, hand-painted decoration, drawers or a single drop leaf to make them more versatile.
Pedestal Tables
As the name suggests, pedestal tables are supported by single or multiple pedestals rather than four legs. While the first pedestal tables to be used were for candle stands, this style became popular in the 18th century and led to the creation of larger pedestal tables.
You can now find antique pedestal tables in a huge range of sizes and styles, from dining tables to display or side tables. While they are most often round and feature a single, ornate pedestal support, you can also find square or rectangle designs with multiple pedestals.
When it comes to identifying the era that these tables are from, the designs on the pedestal typically indicate when the table was made.
Games Table
Antique games tables continue to be popular, with their design often being fairly ornate. These tables, as the name suggests, were made specifically for playing games and would often have an inlaid chess or backgammon board included.
This style of table features a double-layered top that can flip open on a hinge to make the tabletop double in size. They allow for games to be played comfortably but also packed away when required.
Because games table enjoyed such popularity for a long table, you can find them in a range of decorative styles and with various additions that reflect the time period they were made in.