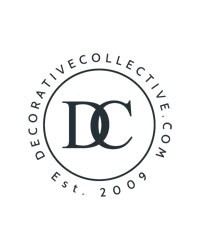 The DECORATIVE COLLECTIVE was launched in 2009. It is the sister site to the slightly younger HOARDE VINTAGE, which was created in 2011.
Both websites showcase items from antique and vintage dealers from around the UK and Europe. They sell a variety of pieces for clients to choose from to decorate their homes and gardens, including furniture, lighting, accessories, art, mirrors and all manner of quirky collectibles and other items. The date range is from the 18th century to 21st century and sometimes earlier, but none should be mass produced and all should be in good condition.
All our members are experienced dealers, though on occasion we do allow a less experienced member to join, as we like to encourage and help those coming into the business.
There are various helpful pages on the website, showing you how to use it. There is a Directory list of all the members and as you can see, we are a very transparent business and see our job as truly putting dealer and client together. We send out a Newsletter, which clients can choose to receive weekly, fortnightly or monthly, but if you would prefer to receive it less often, say bi-monthly or quarterly, just let us know and we will add you to the mailing list of your choice. To sign up to our Newsletter, please click here.
You can create a Client Account which will enable you to be notified once a day, when your Favourite dealers add new items. You can then also Save items to your dashboard area to come back to later as well.
We do not charge any of our dealers commission, so don't be concerned about using our Enquiry forms by way of contacting them.
We are a friendly company and the owner is Jane Walton, a dealer with over 20 years experience. We are always happy to assist clients where we can, so feel free to contact Jane here if you need any help.
Most importantly, we never ever share our clients details with anyone. The website carries an SSL certificate, which encrypts all forms on this site, and we take your privacy and security very seriously. Click here to view our Privacy Policy.
We hope you enjoy browsing the Decorative Collective and meeting our Dealers.